My Store
I currently use Etsy to maintain my store. In the future, I will be adding it to this website. Please click on the link below to purchase the items I make.

The Jeweler's Bench Book by Charles Lewton-Brain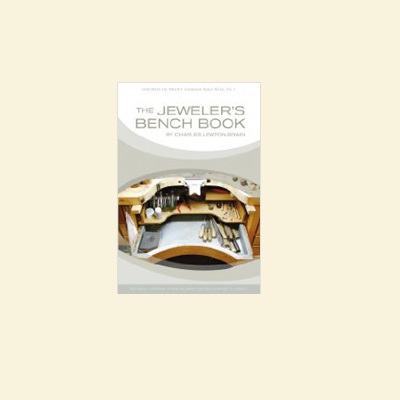 This book looks at the jewelers bench in depth, with lots of contrast and comparison. All aspects of the bench, the goldsmith's prime work area, are covered and discussed. No other book deals with this information so clearly and well. The book was informed by a survey which over 140 people answered. With tons of full-color illustrations, The Jeweler's Bench Book covers everything from the basics of bench design to ingenious tips for tool storage and arrangement.
I have no monetary interest in this book whatsoever. I have several 'hints' of my own included in this book so I encourage everyone to buy a copy.
Order it from the MJSA Bookstore at this link: bookstore.mjsa.org
Or search for these ISBN's on your favorite Bookstore website:
ISBN-10: 0979996201; ISBN-13: 978-0979996207.
---
More
July 2005- listed with The Jewelers Board of Trade
Telephone: (608) 444-9093
See Also